For your protection and the protection of others, all patients are required to bring and wear a face covering. The only visitors currently allowed in the clinic are one parent with a child and one person to accompany an adult that needs assistance.
Our new, state-of-the-art facility is designed to enhance the quality of care, comfort and convenience for all of our patient's imaging needs.
Please call us at 901.515.3600 for more information or to make an appointment.
We provide the expertise of on-site, board-certified radiologists. Our all-digital capabilities provide you with quality diagnostic testing, leading to more rapid diagnosis and treatment.
For the comfort and convenience of our patients we offer:
Central scheduling office that provides hassle-free scheduling for all outpatient services
Pre-Certification/Insurance Verification/Pre-Registration Unit that works with patients, their doctors' offices and insurance companies to verify insurance benefits and to obtain pre-authorization of scheduled tests and procedures
A helpful, caring staff committed to making every visit pleasant
Convenient, ample free parking right outside the clinic's door
Our Services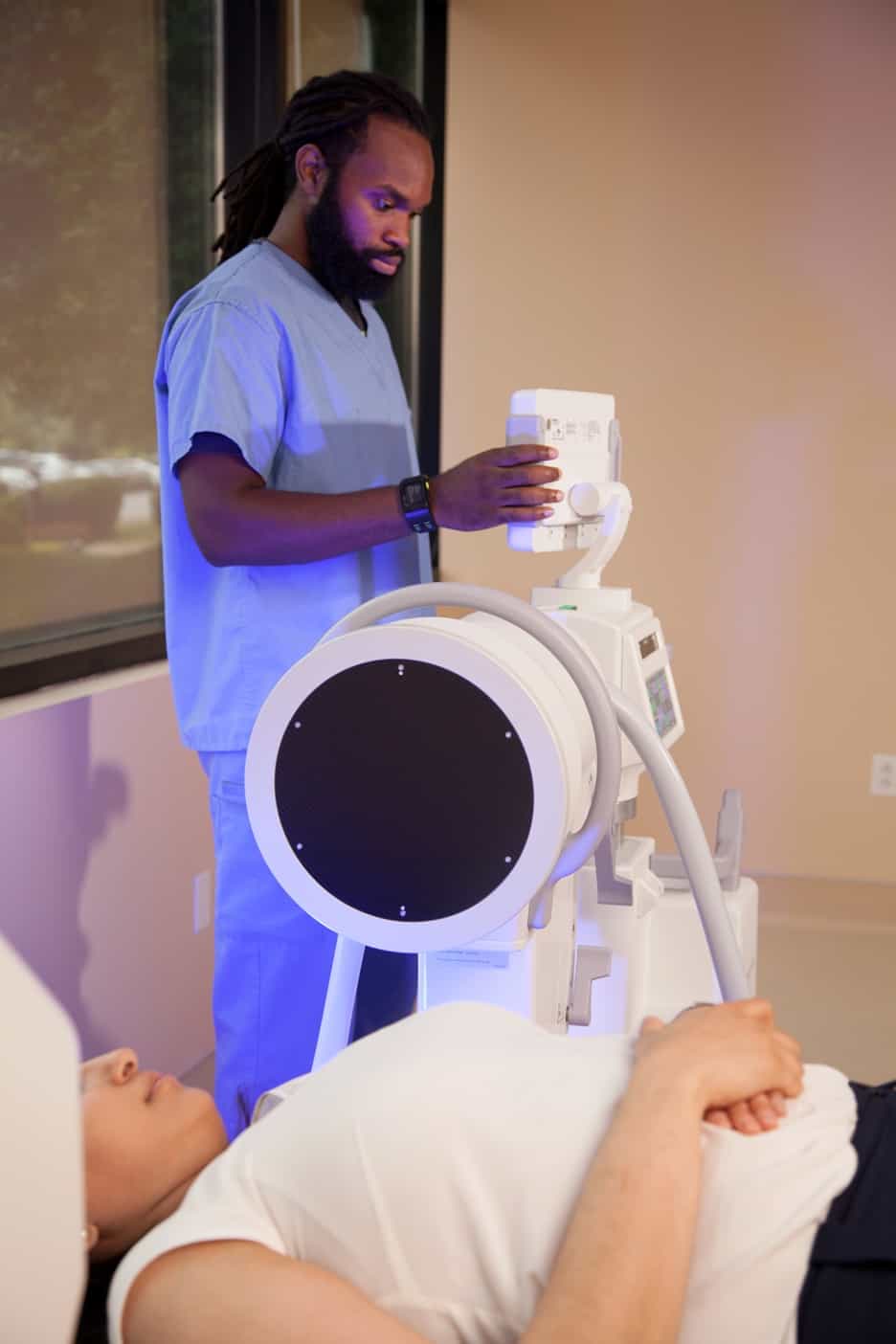 We offer a full range of imaging services. Our experienced staff is trained to perform the latest imaging protocols and procedures while utilizing cutting edge technology and equipment. We offer the most current diagnostic tools that physicians rely on including:
MRI: General Electric's High Field 1.5T MRI allows for patient comfort with wide-bore diameter, feet-first imaging and Acoustic Reduction Technology to address the common causes of patient anxiety without compromising image quality or capability.
CT: State of the art 64-slice whole body scanner producing remarkably detailed images while significantly reducing radiation exposure. General Electric's VCT 64 is more than twice as fast as conventional multi-slice scanners, able to capture images of a beating heart within 5 beats and the whole body within 10 seconds. Outstanding image quality while reducing radiation exposure up to 70%.
3D Mammography: Tomosynthesis, also called tomography, provides superior clinical performance compared to traditional 2D mammography, with less radiation exposure and greater patient comfort. Tomography more accurately characterizes benign and malignant lesions of the breast, with fewer call-backs for return imaging and greater accuracy than traditional mammography.
Additional Services include Ultrasound, X-Ray, Fluoroscopy, and Bone Density.
Procedures include facet injections, SI joint injections, Epidural Steriods, UGI, BE's, Cystograms,VCUG's, Hysterosalpingography, IVP's, contrast venography, Myelography.
Imaging | East Campus | 6555 Quince Road | Memphis, TN 38119
Our imaging center is located in East Memphis where 385 crosses Kirby Parkway.
Please call us at 901.515.3600 for more information or to make an appointment.