After an accident or illness, returning home in optimal physical condition is a top priority for both patients and staff at Regional One Health Rehabilitation Hospital.
The Rehabilitation Hospital is a 23-bed inpatient facility in a newly renovated space with attractive, spacious private rooms. The physicians, nurses, therapists and other disciplines create a team that understands health and healing and is committed to enhancing the quality of life for those we serve.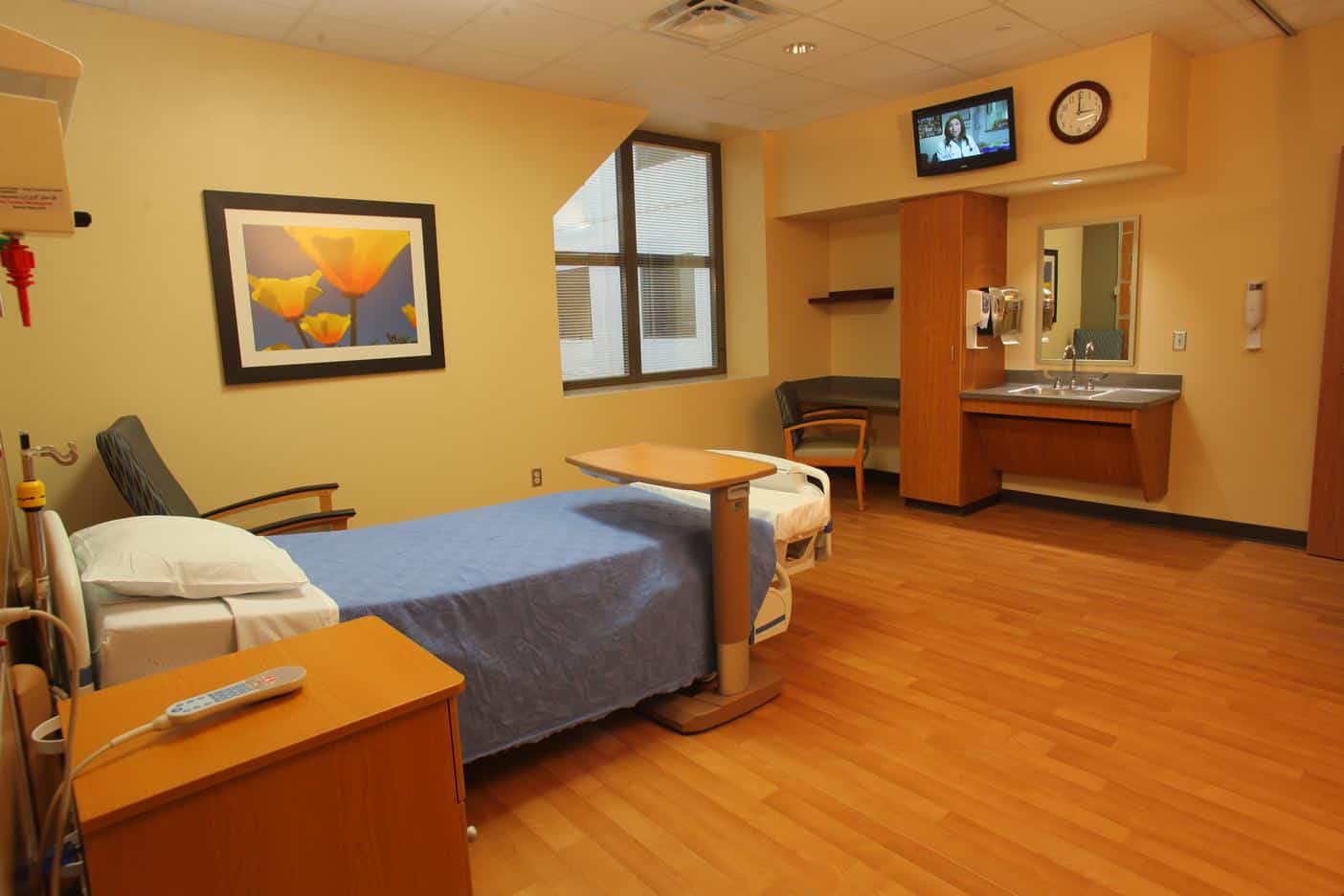 Our hospital provides comprehensive medical rehabilitation services for adults and adolescents (over the age of 14). Common diagnoses and conditions admitted include strokes, amputations, burns, brain injury, spinal cord injury and multiple orthopedic traumas.
Through our patient-centered, interdisciplinary approach, each patient receives an individualized care plan with a full complement of services including nursing, physical therapy, occupational therapy, speech-language pathology, recreational therapy, social work, pharmacy, psychology and nutrition.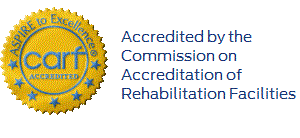 Our patients participate in an intensive rehabilitation program that includes mobility, exercise, activities of daily living, home management, community access, adapted recreational activities, and education. Treatment programs that are based on patient needs and goals are incorporated into patient/family/support system training and instruction to achieve goals and sustain gains as well as prevent complications following discharge.
---

See our hospital (video tour)
All patients admitted to Regional One Health Rehabilitation Hospital must meet certain criteria.
Patients admitted must: have a rehab diagnosis, be medically stable, have a discharge plan, and be able to tolerate at least three hours of therapy daily.
Common reasons for admission include spinal cord injury, stroke, brain injury, neurological diseases (Multiple Sclerosis, Parkinson's), burns, major multiple trauma, polyarthritis, and stroke.
Since illness or injury can affect many areas of life, treatment involves a number of health care professionals. Upon admission, a physician will assign a team to care for the patient. Potential team members include: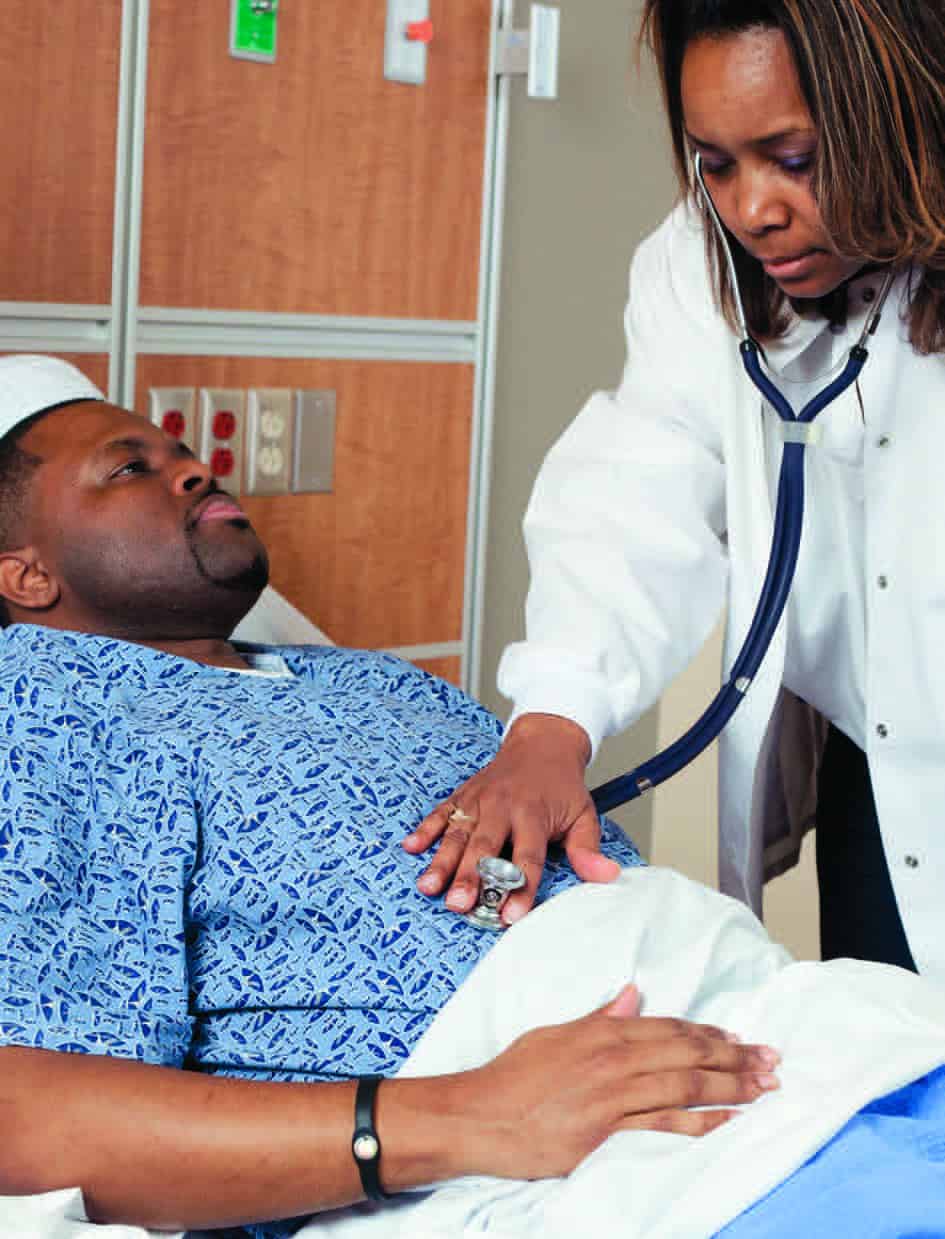 Case manager/social worker
Dietician
Occupational therapist
Physical therapist
Recreational therapist
Certified Rehabilitation Registered Nurses
Speech pathologist
Other specialty consultants as needed
Our team will establish an individualized plan of care with both long- and short-term goals based on an initial assessment and the input from the patient and family. The team meets weekly to discuss the patient's progress and discharge plan.
Medical Nutritional Counseling: Special dietary needs are often a major consideration for rehabilitation patients' self care and, later, home care. A registered dietician may evaluate the patient's nutritional status and develop proper nutrition therapy providing any diet education as needed.
Traumatic Brain Injury Services Coordinator: Traumatic Brain Injury (TBI) Service Coordination is designed to bridge the gap in services to individuals with brain injuries. The Service Coordinator evaluates the needs of each individual and identifies appropriate resources within the community. Referrals to this service can be made by the individual with a brain injury, family members, rehabilitation facilities, or any affiliated professional in the community.
Social Worker/Case Manager: The social worker or case manager serves as a liaison with the patient, the family, the insurance carrier, treatment team and community resources.  The social worker is a key contact person for you and your family and facilitates family support groups, family education groups, family counseling, and discharge planning, all of which contributes to the successful completion of the rehabilitation process.
Home Assessments: To further promote independence, therapists can visit the patient's home to make physical assessments of the house. They can make recommendations about structural modifications or minor adjustments to accommodate the patient's and family's new needs.
Daily Living Unit: The Daily Living Unit is located within the rehabilitation hospital. This area includes a bedroom, kitchen and bath.  Upon the recommendation of the treatment team, The Daily Living Unit is available to patients and their families to practice independent living prior to their discharge home. The patient and their family manage the patient's care while nursing staff is available if needed. This learning and practice opportunity builds confidence about returning home.
Community Reintegration: In addition to traditional therapy programs our therapeutic recreation program provides opportunities for patients to go out into the community to face challenges and try new skills.  This program provides leisure education and is designed to help patients acquire the knowledge, skills, and attitudes for independent social/leisure involvement, adjustment to community re-entry, decision-making ability, and appropriate use of free time.
Pastoral Care:  Chaplains are in house daily and are always available to assist you in your spiritual and emotional needs. Our Pastoral Care staff is comprised of professional chaplains of Catholic and Protestant faiths. We also welcome clergy from local churches, parishes and synagogues. The chapel is located on the second floor of the Jefferson building.
Outpatient Services
Once you have completed your inpatient program, the physician may order outpatient visits to continue rehabilitation. Occupational therapy, physical therapy, and speech therapy are available in the outpatient rehab department.  Our team of outpatient therapists know how to manage traumatic injuries and specialize in working with those who have suffered brain injuries, stroke, spinal cord injuries, burns, hand injuries and orthopedic trauma.
Our Outcomes are a top priority at Regional One Health Rehabilitation Hospital and our entire staff strive to ensure that your outcome is the best it can be.  We take pride that our discharges to an acute care setting due to medical needs that cannot be addressed on our unit is lower than in the region.  This is especially impressive given our Case Mix Index is higher than the region; Case Mix is derived from the medical diagnosis and functional condition of the patient at the time of admission to our rehab.  Lastly, our patients enter our rehabilitation unit as early as possible to ensure the best outcome which is proven by our FIM change; FIM is functional independence measure which is a measure of the functional ability of the patient at the time of admission which include ability to walk, transfer from bed to chair, ability to bathe and dress, along with additional functional indicators.
Indicator
Regional One Health
Region
FIM Change
27.35
26.11
Discharges to Community
83%
83%
Discharges to Acute
6.56%
7.58%
Pressure Ulcers (New or Worse)
0.22%
0.87%
Case Mix Index
1.40
1.36
Likelihood to recommend our inpatient rehab facility to others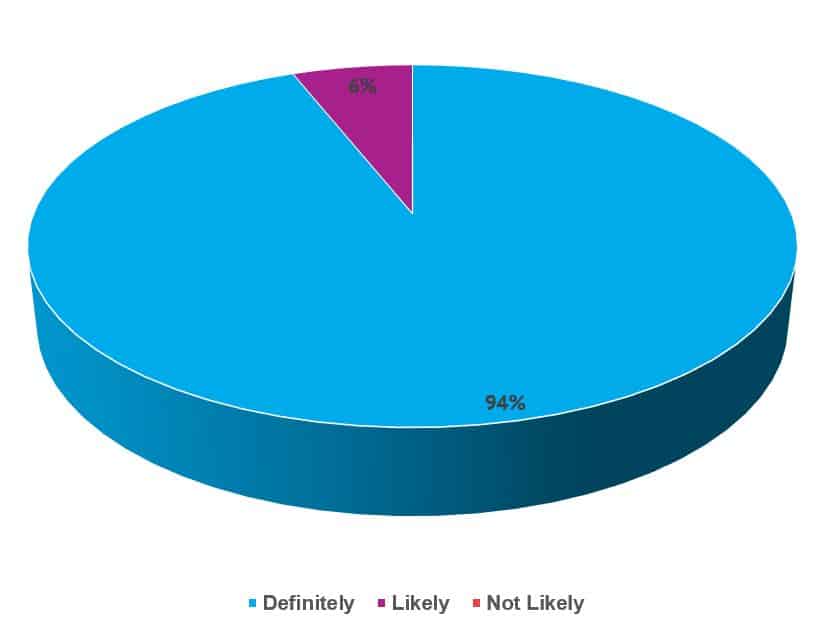 Frequently Asked Questions
The questions below are those most frequently asked by our rehab patients and their families. If you have a question that isn't answered below, please contact us.