Regional One Health's commitment to quality care and excellent service starts with our senior leadership team. The diverse experience and expertise of this team models the way for our entire patient care and support staff.
Our Mission: To improve the health and well-being of the people we serve by providing compassionate care and exceptional services.
Our Vision: In collaboration with our academic partners, we will be the premier healthcare system advancing the quality of life in our communities.
Leadership Team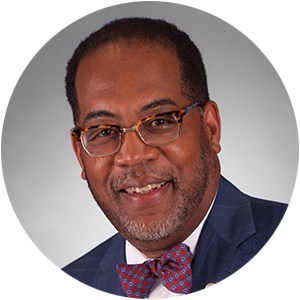 Reginald W. Coopwood, M.D., President and Chief Executive Officer, has been the President and CEO of Regional One Health since March 2010. Prior to joining Regional One Health, Dr. Coopwood served in leadership roles including CEO and CMO in other health systems.
Dr. Coopwood's work at Regional One Health is complemented by his commitment to the health and well-being of the individuals in our community. Dr. Coopwood serves as a board member of Blue Cross Blue Shield of Tennessee and the Memphis Medical District Collaborative. He is an alumnus of Leadership Memphis.  Dr. Coopwood also serves on the Tennessee Hospital Association Board of Directors and is a member of the American Hospital Association's Nomination Committee.
He has earned numerous honors for his work in healthcare over the years, including Inside Memphis Business' CEO of the Year in 2014; and the Tennessee Hospital Association's CEO Meritorious Service Award in 2011, the Diversity Champion Award in 2013 and the President's Award in 2016.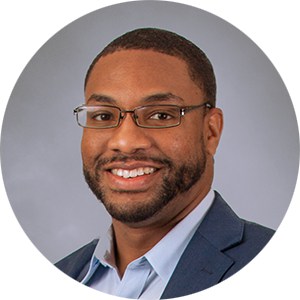 Imad Abdullah is the chief legal officer at Regional One Health. As the principal attorney and general counsel for the health system, he is responsible for managing all aspects of legal affairs and risk management.
Prior to joining Regional One Health in 2014, Abdullah was a Shareholder at Ogletree, Deakins, Nash & Smoak and spent nearly a decade at Baker, Donelson, Bearman, Caldwell & Berkowitz, handling civil cases in the areas of health care, employment and commercial litigation.
Abdullah earned his Juris Doctor from the University of Minnesota Law School and his B.A., also from the University of Minnesota. Abdullah is active in the Memphis community and is passionate about education and education funding.  He has previously served on the boards of Bodine School and Pleasant View School.
Abdullah is also active in a number of professional organizations including the Western District of Tennessee Board of Professional Responsibility; past president of the Ben F. Jones Chapter of the National Bar Association; past chair of the Memphis Bar Association Employment Law Section, and past chair of the Society of Human Resources (SHRM) – Memphis Legal/Legislative Committee.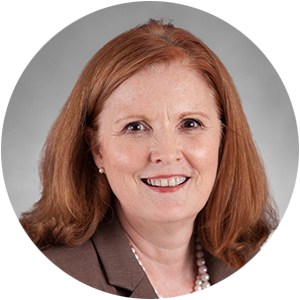 Susan Cooper, MSN, RN, FAAN, is the chief integration officer at Regional One Health. Appointed by Governor Phil Bredesen in 2007, Cooper served as the Commissioner of the Department of Health, State of Tennessee, for five years. In 2011, Cooper transitioned to the Governor's Office, working on health and wellness related special projects. Before joining state government, Cooper was a faculty member and assistant dean at Vanderbilt's School of Nursing. Cooper began her career as a nurse specializing in emergency and intensive care. Cooper earned her Bachelor and Master of Science in Nursing at Vanderbilt University School of Nursing and is a Fellow in the American Academy of Nursing.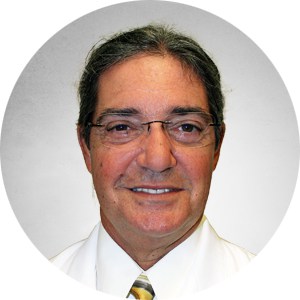 Martin Croce, MD, is the chief medical officer at Regional One Health. Dr. Croce transitioned to this administrative role in August of 2018 after a lengthy and distinguished career in one of the busiest trauma centers in the United States – the Elvis Presley Trauma Center at Regional One Health. As chief medical officer, Dr. Croce oversees quality, medical research, medical staff services, regulatory readiness and infection prevention for the system.
Dr. Croce earned his medical degree from the University of Tennessee Health Science Center (UTHSC). He completed a surgical critical care fellowship at the University of Miami, Jackson Memorial Hospital in Florida before returning to Memphis.  He completed a residency and internship with UTHSC that started his career in the Trauma Center at Regional One Health, where he served as medical director 2000 to 2018.
Dr. Croce's work focuses heavily on quality initiatives, enhancing the physician/administration relationship and exploring new opportunities for patient care.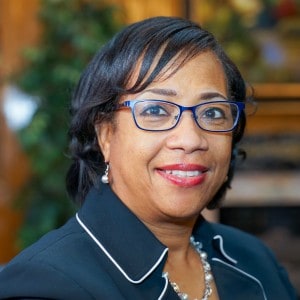 Linda Hughlett, RNC, DNP, CNM is Chief Nursing Officer and Senior Vice President of Patient Care Services at Regional One Health. She is responsible for overseeing all of the health care system's inpatient clinical areas and providing operational, clinical and financial leadership.
Linda is a nationally recognized nursing leader and board-certified professional with over 40 years of health care experience. She has a demonstrated track record of aligning organizational processes through an astute, logical methodology.
At Regional One Health, this has led to better staff retention and satisfaction, reduced length of stay and fewer harm events for patients, and enhanced organizational operations.
Linda earned her Doctor of Nursing Practice and her Master of Science in Nursing in Nurse-Midwifery at Vanderbilt University School of Nursing.
While with the Vanderbilt health system, she provided direct patient care as a Certified Nurse Midwife and served as Assistant Director of Clinical Practice for the Vanderbilt Nurse Midwives. During her tenure, she was honored nationally for several consecutive years for being in the top 10 percent for patient satisfaction.
Linda is active nationally as a nursing leader and educator. She was a national podium presenter at the American College of Nurse Midwives 2016 conference and was selected as a fellow in the GE Foundation's Fellowship for Chief Nursing Officers.
Her primary goal as a nurse leader is to ensure nurses at Regional One Health are operating at the highest level possible and are equipped with the tools they need to provide premier patient care.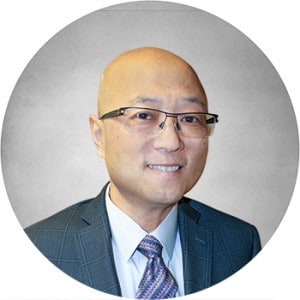 William Kim joined Regional One Health as senior vice president and chief information officer in December 2018.  In this role, he is responsible for all information technology services at Regional One Health, including strategic planning, tactical roadmap, and operational excellence. Kim leads efforts to build and implement enterprise-wide information systems and solutions that support clinical and business operations.
Kim has more than 20 years of information technology services leadership experience across diverse health systems, including large-scale public, private, and university integrated delivery network systems. Kim is a graduate of University of California, Los Angeles.
Kim is service-oriented and known as a "people first" leader. He is an organizational transformation agent focused on aligning and managing complicated information systems to mission, vision, and goals through collaborative business planning, development and administration.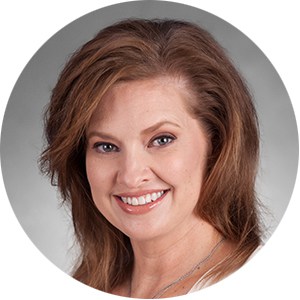 Tammie Ritchey, CRFE, has served as the leader of the Regional One Health Foundation since 2004. Prior to that she served as Development Director for Girls Incorporated of Memphis. She is a native Memphian, having graduated from Ridgeway High School and Rhodes College.  Tammie did her graduate work at the University of Wisconsin, Madison.  Tammie is a Certified Fund Raising Executive, an internationally-recognized designation for philanthropic fundraising executives.  She is a member of the Health Management Academy, the Association of Health Care Philanthropy, and the Association of Fundraising Professionals.  She is a former member of the Board of Directors for the Memphis Downtown Rotary Club, and a former President for Women of Achievement.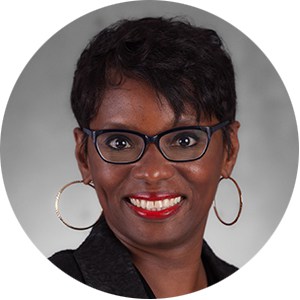 Tish Towns, FACHE, chief administrative officer, has more than 20 years of experience in the public and private sectors, beginning her career in State Government with the Tennessee Departments of Human Services and Health.  She began her career in healthcare management in the early 1990s and has served in senior executive roles in community not-for-profit, rural and urban academic delivery settings in Illinois, Georgia and South Carolina.  Tish has a strong background in healthcare management and leadership. Her administrative responsibilities have included: support services operations, human resources management, medical staff services, guest services, pastoral care and community and government relations. A Memphis native, Tish received her Bachelor's degree from Tennessee State University and her Master's from the University of Alabama at Birmingham.  Certified in healthcare management, Tish is a Fellow in the American College of Healthcare Executives (ACHE), Delegate on the American Hospital Association (AHA) Regional Policy Board 4 and member of ACHE's Management Series Editorial Board and Memphis Rotary.  Her past service includes Chair, ACHE Examination Committee, 2009 ACHE Service Award Recipient, UAB Programs in Health Administration Board of Directors and AHA Metropolitan Hospitals Governing Council Nominating Committee.